One of the most wonderful things about our vast range of artists is the scope of what can be created.
Trudy and Sasha wanted rings that would reflect each other, but were drawn to different artists. After being engaged with two similar but individual Susan Ewington bands in 2019 they had returned to us with the lovely and unique idea of proposing with bands and wedding with solitaires.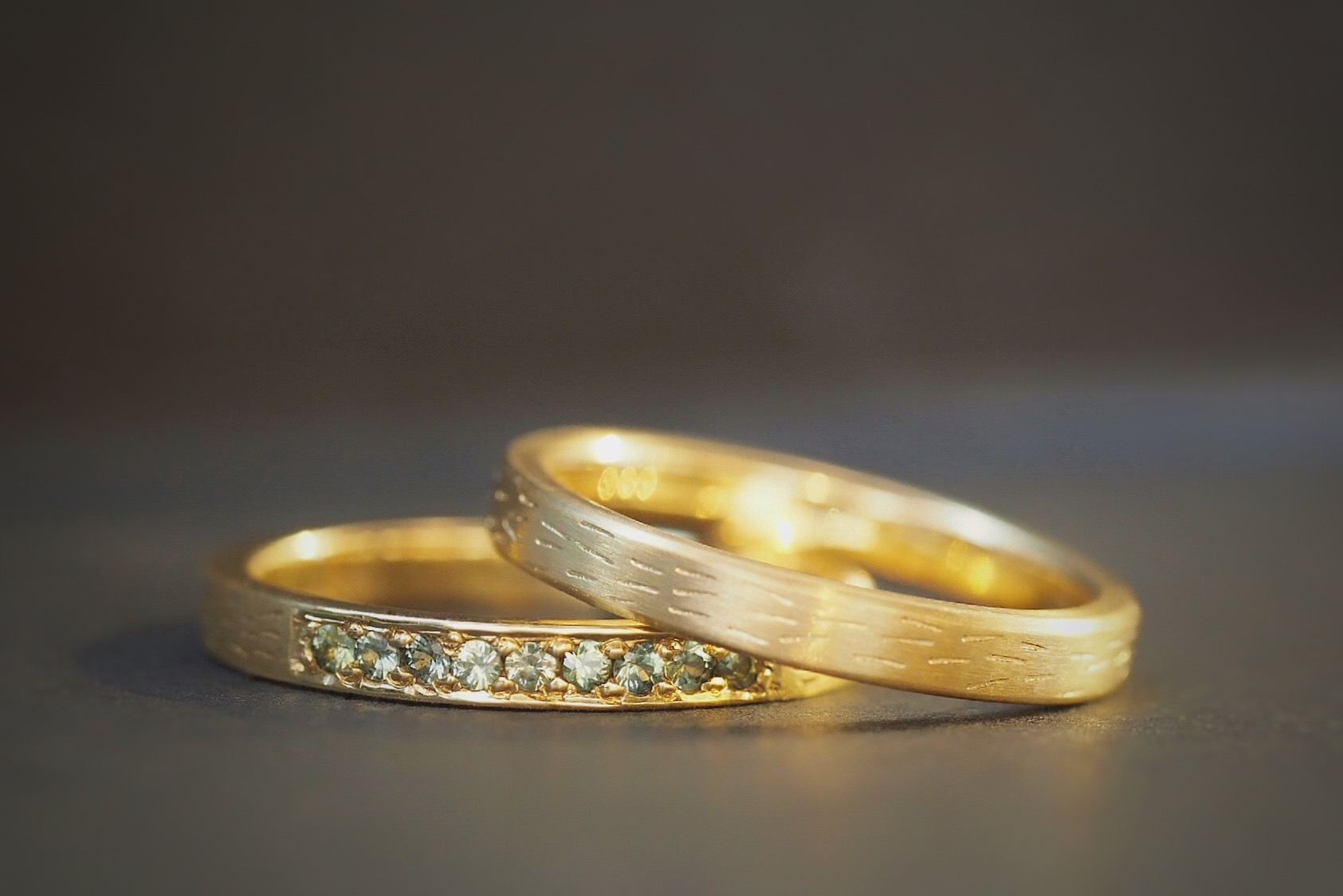 We worked together with the customers and jewellers to modify an existing ring from Definitive Designs to include a sapphire that matched the colour and majesty of the blue sapphire in the Sarah Kellett solitaire that was chosen off the shelf.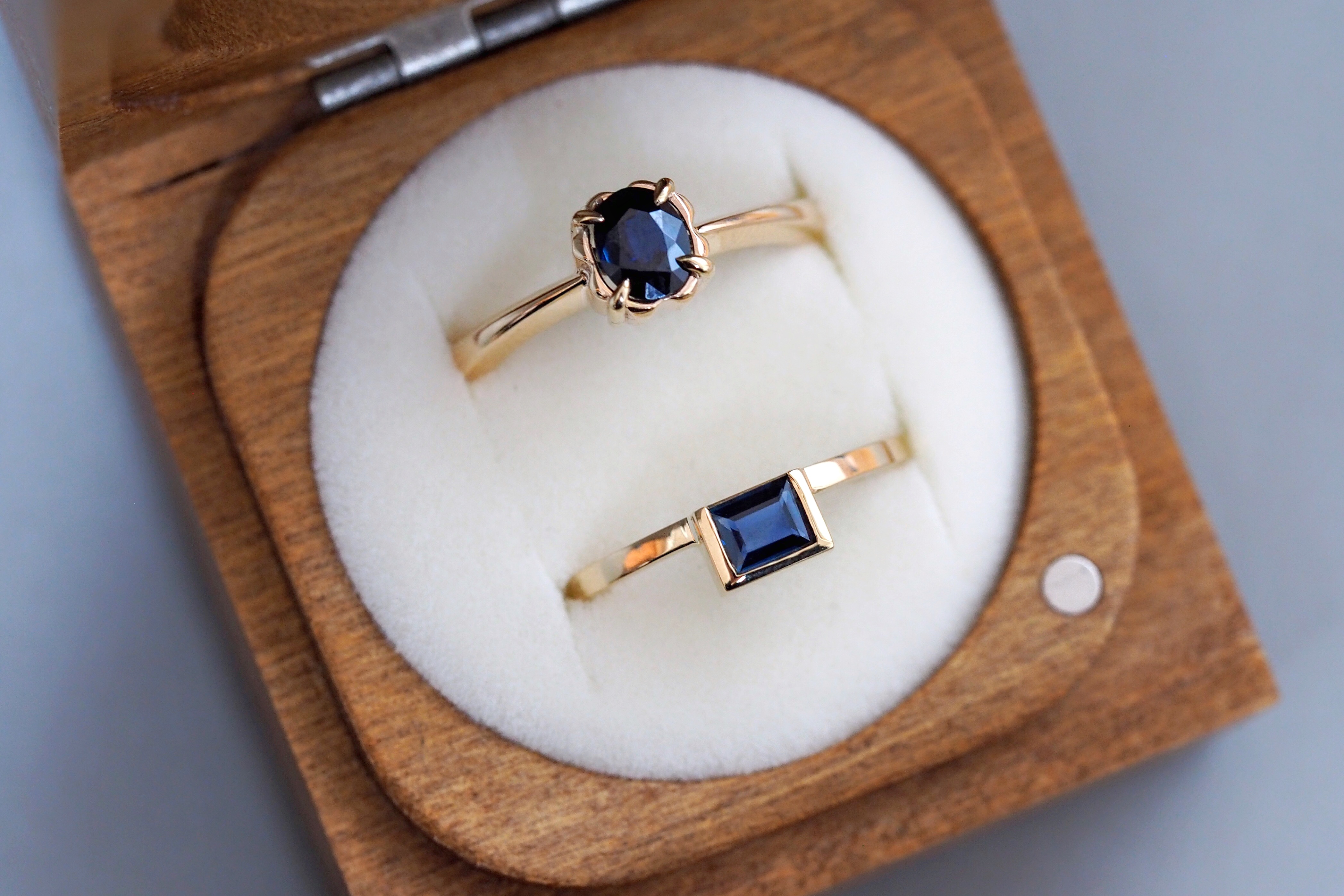 Trudy and Sasha were delighted with their future heirlooms and in the knowledge that they were supporting Australian, independent artists.

XxArbor