There's a point of enlightenment women reach when they realise that the best gifts are those they get themselves. Gabrielle wanted something super special to mark a milestone birthday. Lux and versatile with a particular focus on supporting Australian independent business.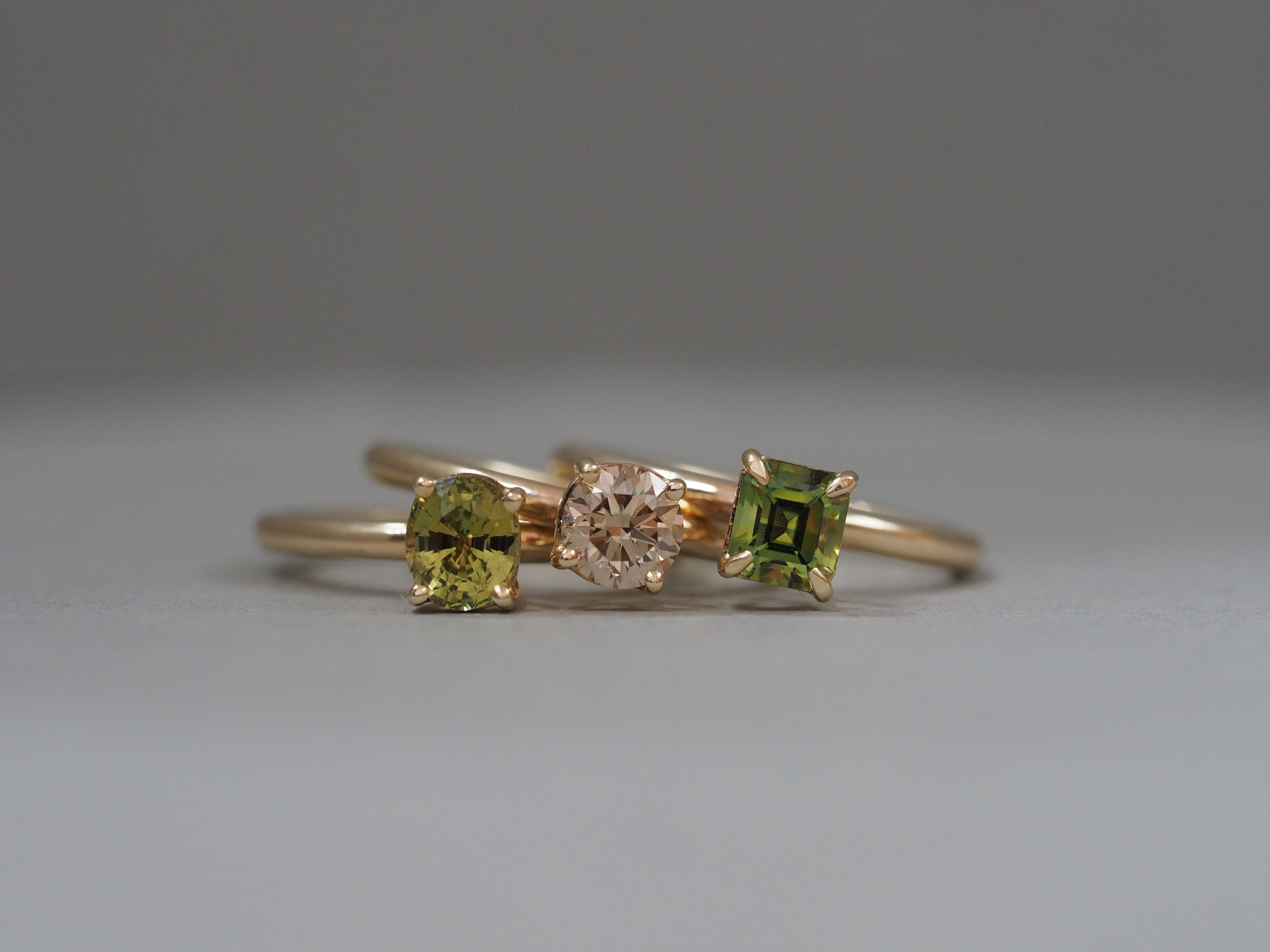 The end result was three individual rings perfect alone but designed to sit seamlessly together. The incredible 0.71 carat Australian Argyle brilliant champagne diamond and emerald cut Australian green sapphire cut by a family business in Adelaide were both part of our Arbor collection. The third stone, an oval bronze Australian sapphire was sourced by us after patiently searching for just the right cut and colour to sit in this autumnal stack.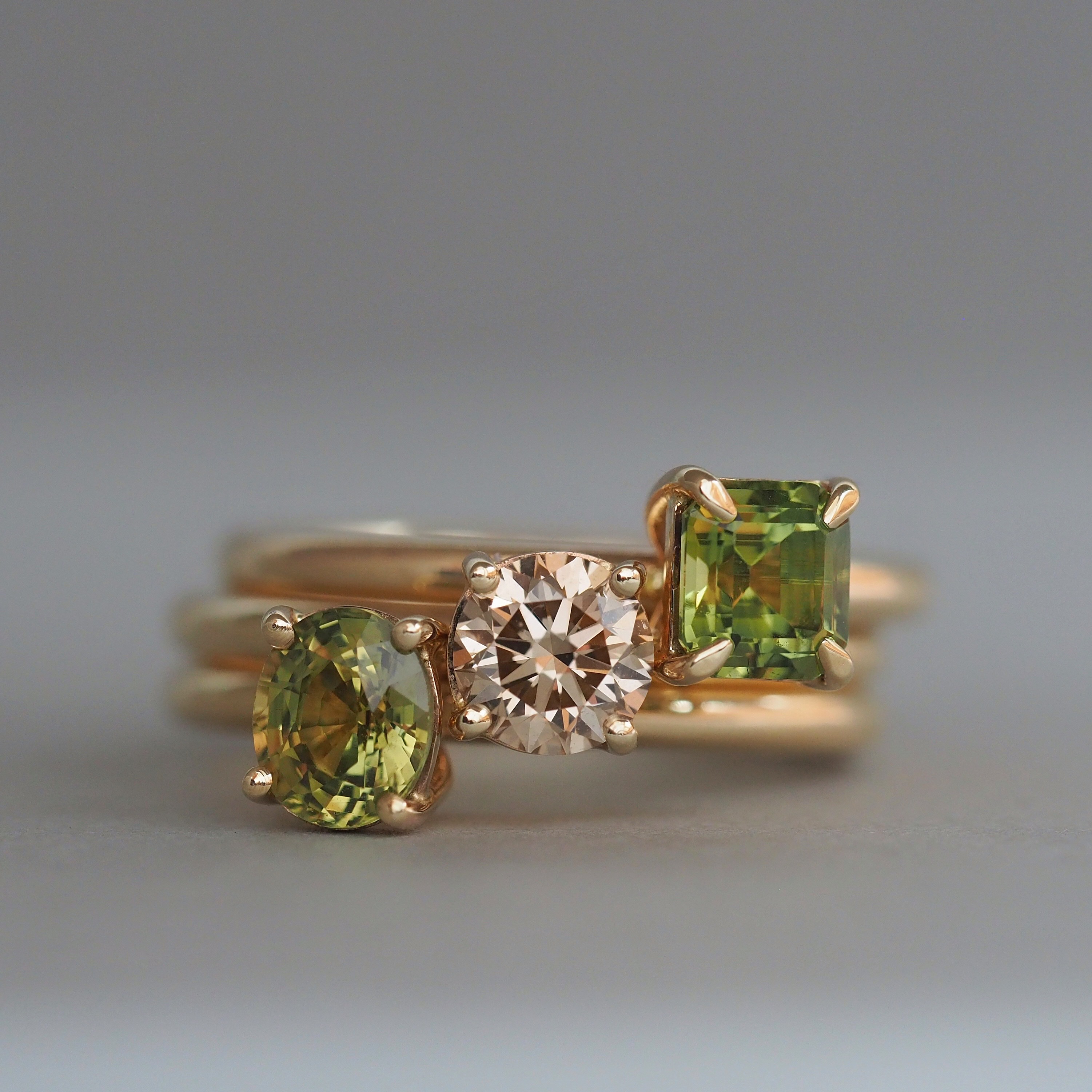 The three simple and magical rings were made in store by Ellinor Mazza.
XxArbor