Saniya's engagement ring was built to carry a lot of meaning. Her partner Greg preferred a non traditional style but wanted to keep the irreplaceable sparkle of a diamond.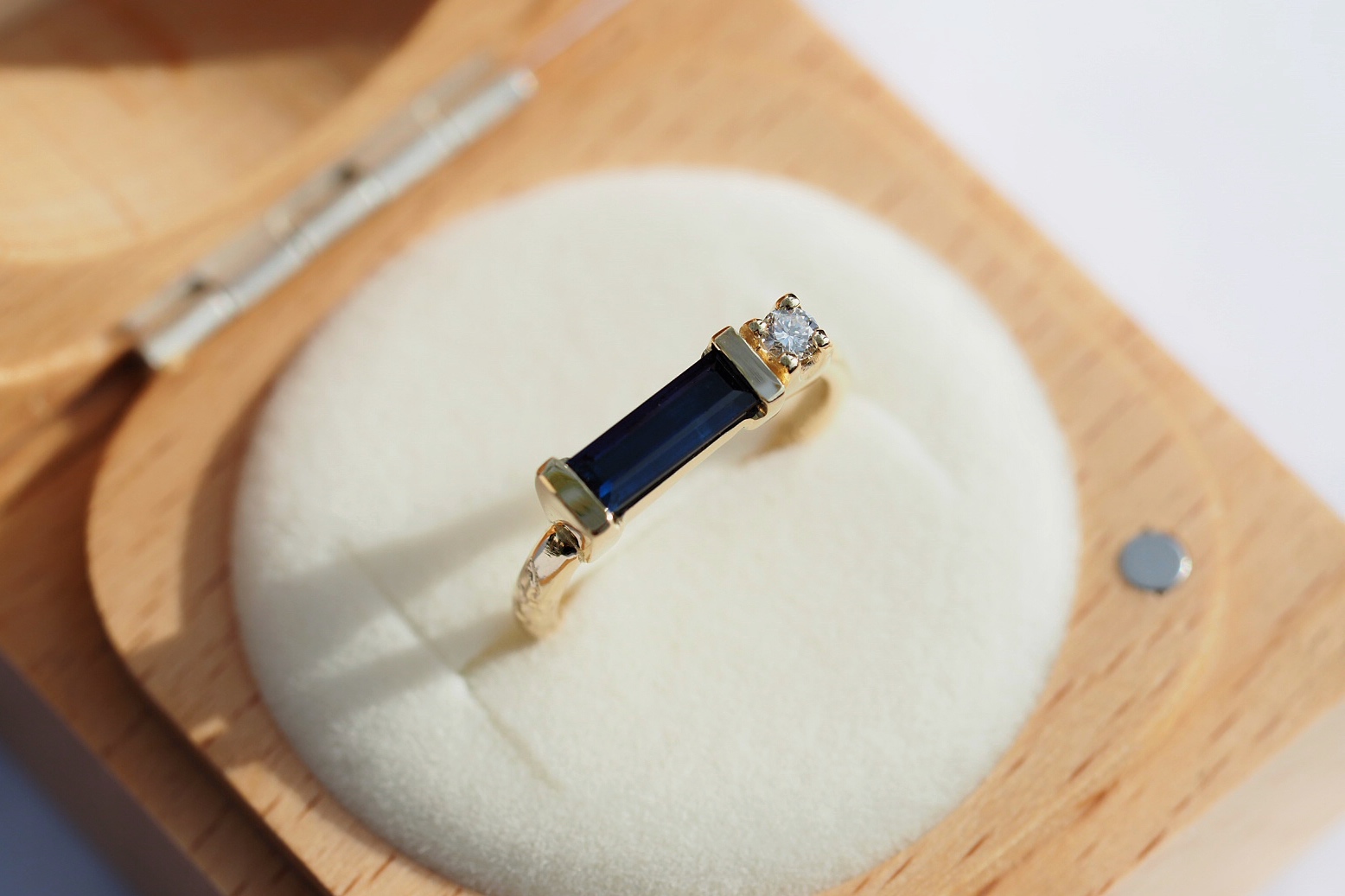 The meeting of their two cultures was important so the special dark blue sapphire was mined from Australian soil while the engraving on the band was representative of the mountains of Saniya's homeland.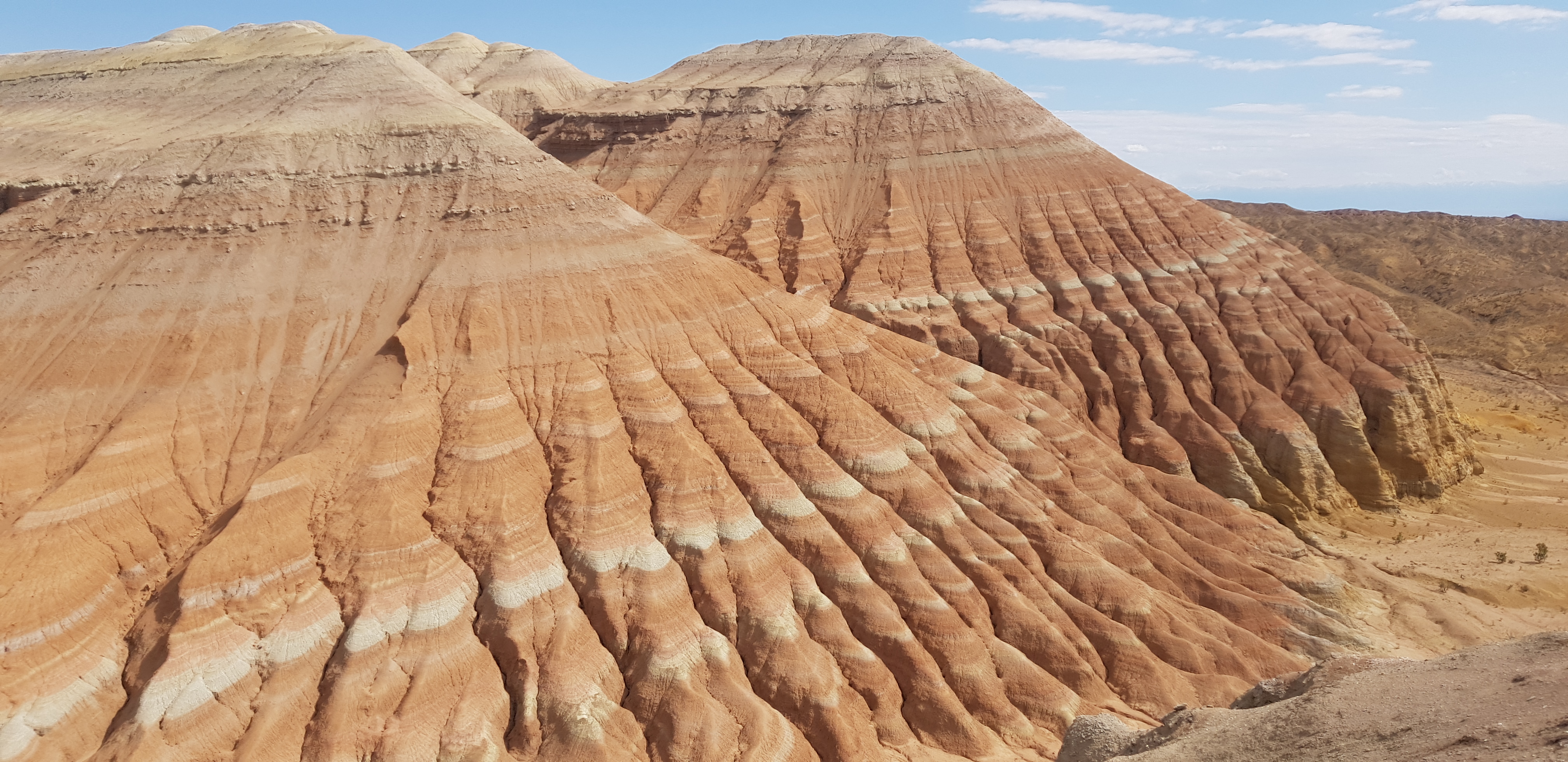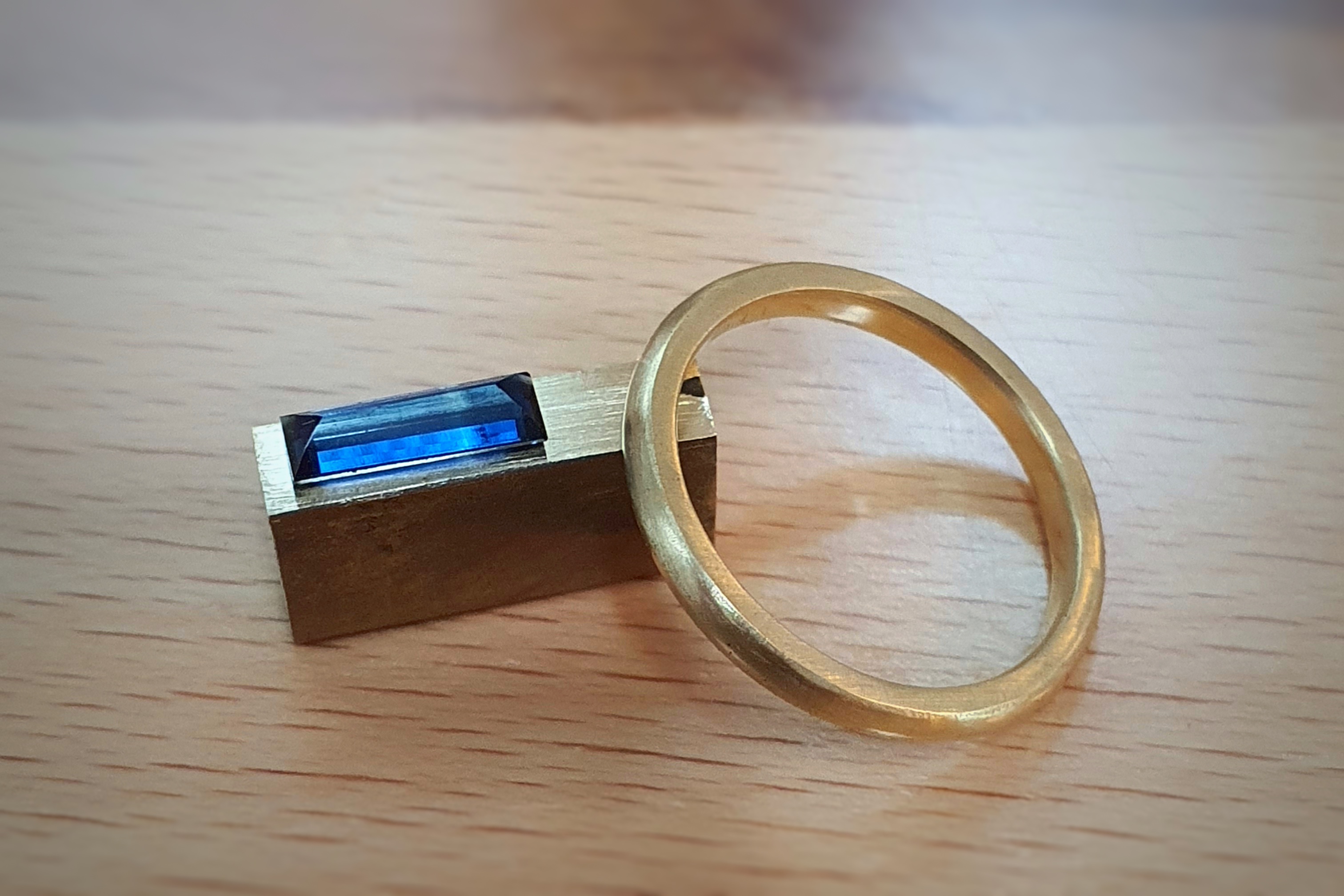 Carved from gold by our own Ellinor Mazza, this is a truly special piece destined to be handed down through generations.
Xx Arbor