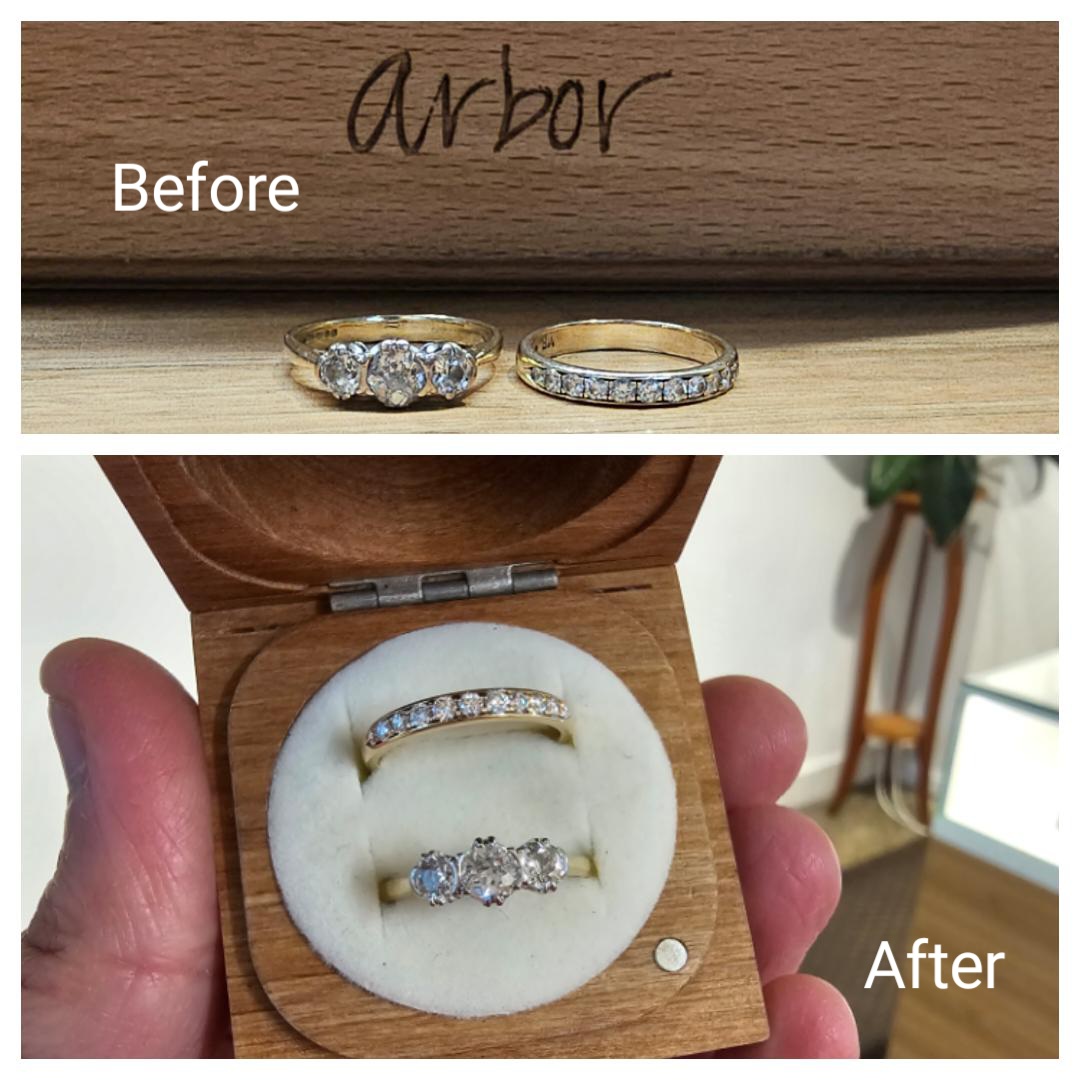 Like all things in life our jewellery needs some TLC from time to time to keep it in its best condition. General wear and tear of a beloved well worn item is inevitable, however you can take steps to ensure your items are kept in great shape.
We offer repairs for most fine jewellery, not just items purchased from Arbor. Services such a resizing rings can allow for an heirloom ring to be worn comfortably. Items can be plated to restore it's previous lustre or you may just be more of a gold jewellery wearer and have been gifted a piece of silver jewellery. We can replace lost stones in settings and repair worn bands on rings.
For your beautiful claw set rings we recommend a quick check-up in store every 12-18 months to ensure all is as it should be.
We have a general repair price list in store and for more complex jobs an individual quote can be arranged. You are always welcome to reach out by phone or email, or simply pop past the store during open hours for any questions or a quick check by our qualified jeweller.
Arbor x