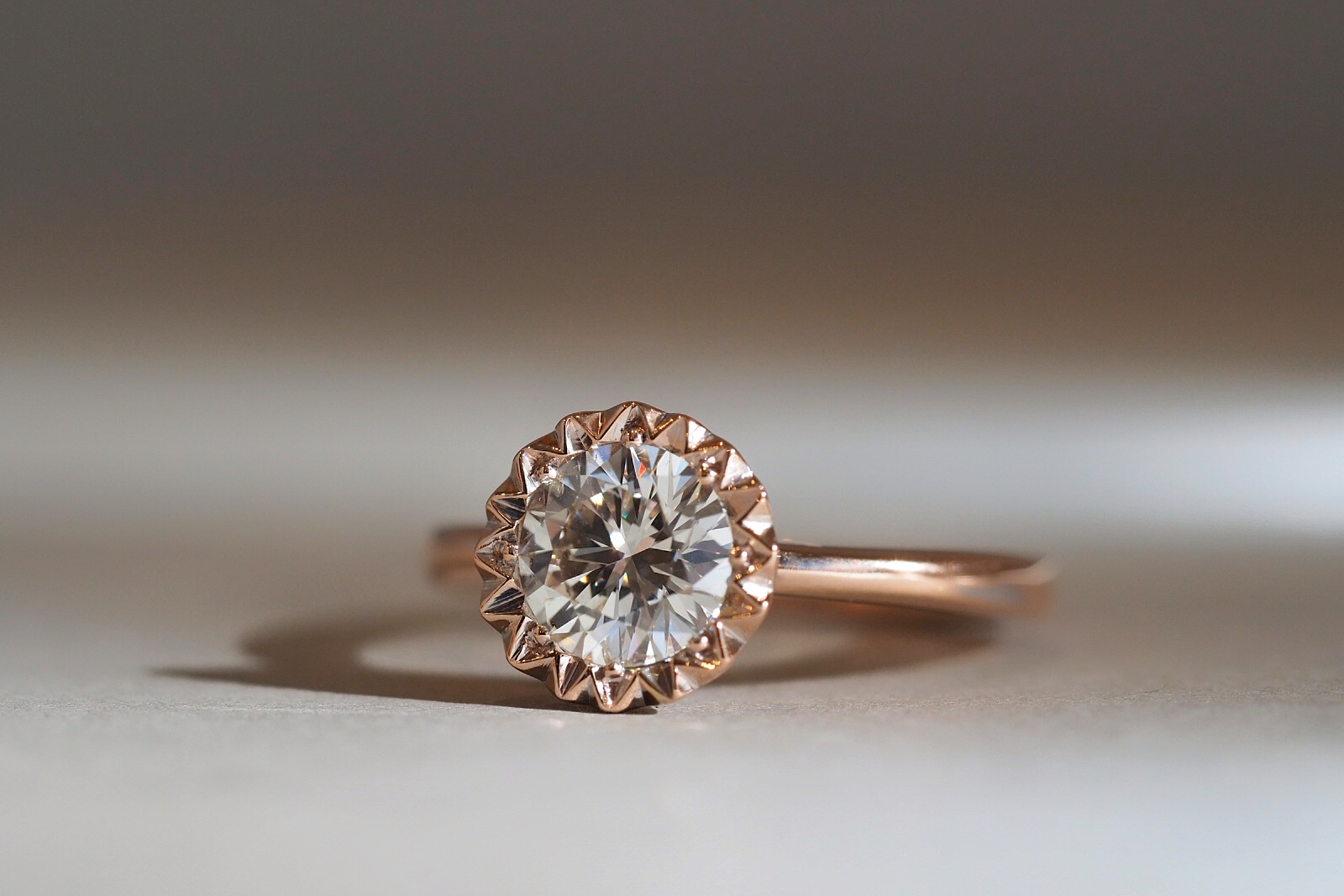 Michael's partner Saskia loved our Betty spinel solitaire, a showstopping blue spinel in a high illusion setting, a modern take on a traditional method originally used to enhance the size of a diamond.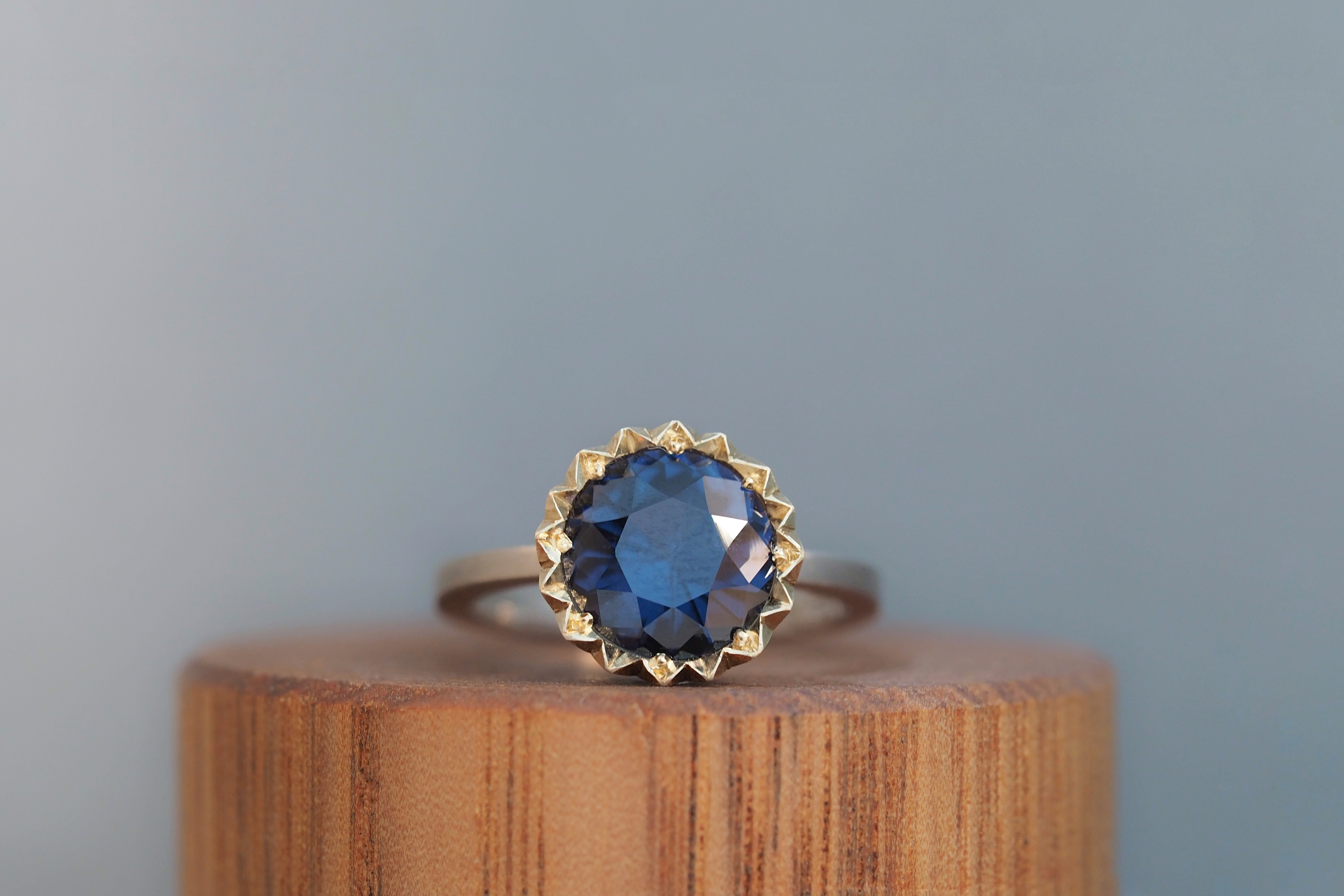 The diamond Michael chose from our selection however, didn't need any illusions. The stunning 1.05 carat conflict free white diamond sits perfectly in warm rose gold with highly reflective rhodium plating on the inside of the setting to bring out the natural brilliance of the stone.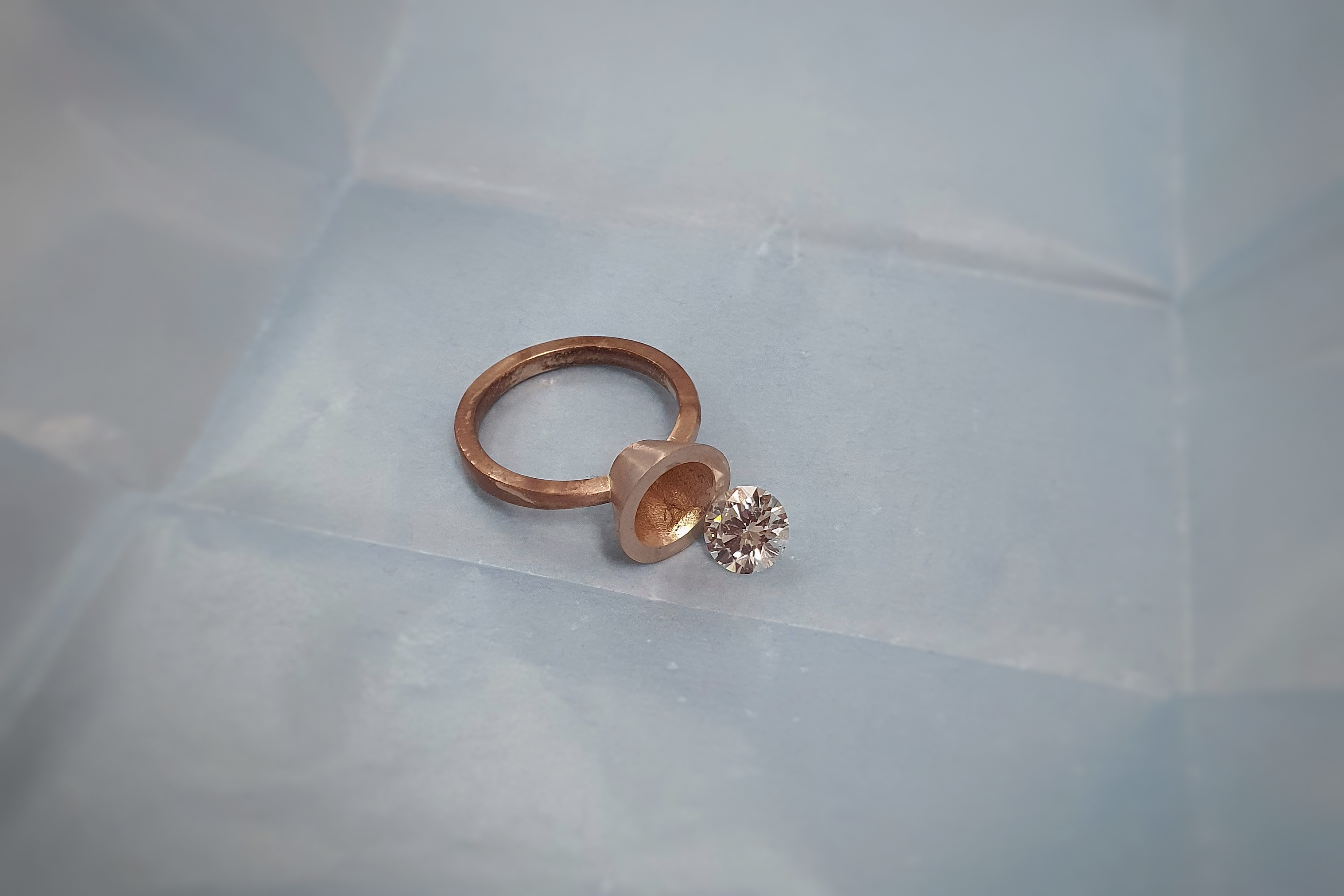 Saskia sent us a message of thanks after a successful proposal with a beautiful picture of the ring sparkling in the sunlight. It's images like these that remind us how grateful we are that we can bring these dreams to life.
Head to our bespoke enquiry form to get started on your own dream.
XxxArbor