When Susan Ewington graces us with one of her signature freeform sapphire rings, they often never even make it to the shelf, as was the case with the most recent offering.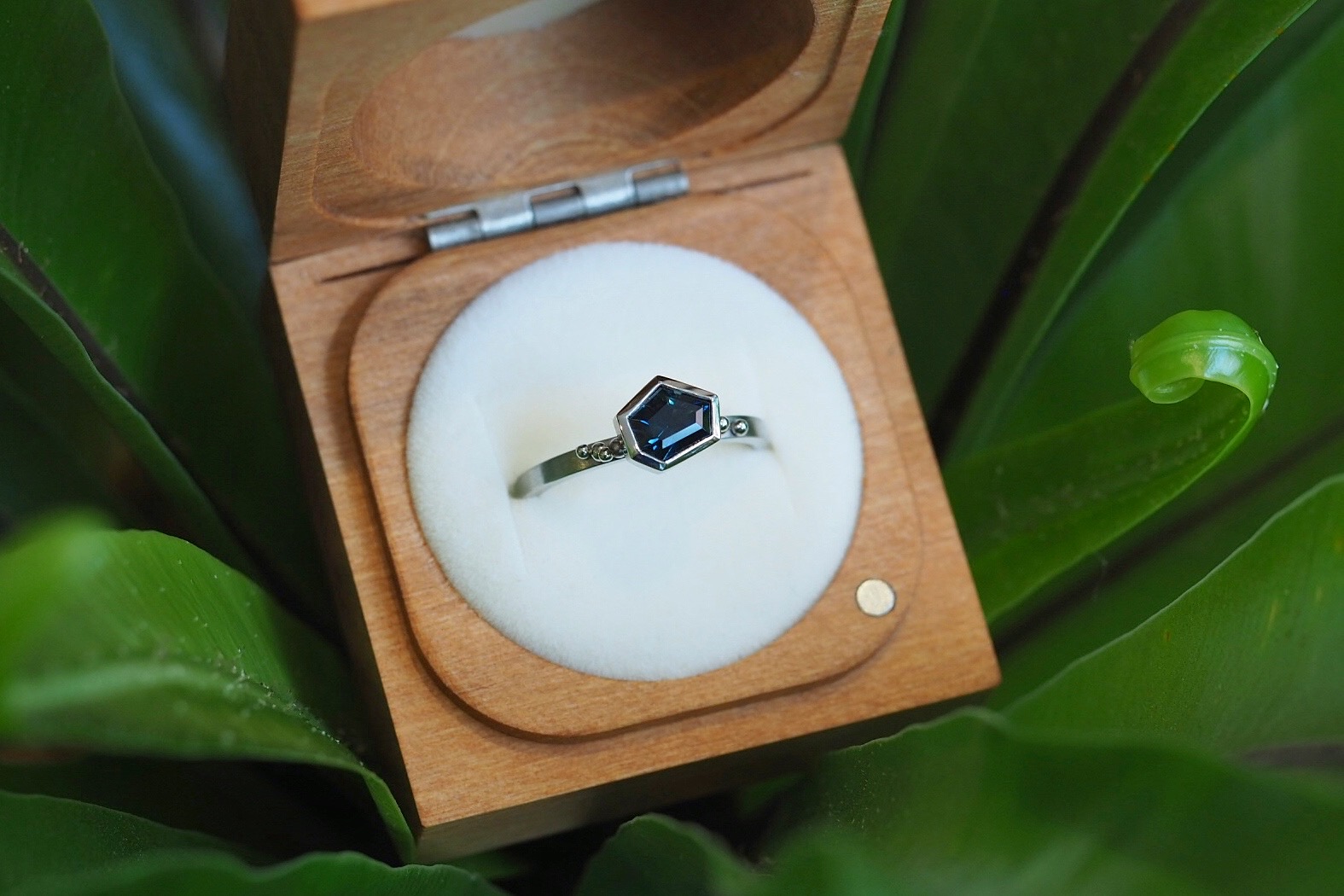 Disappointed at missing out, Alida contacted us to see if we could arrange another to be made just for her. We sourced a one of a kind teal/blue freeform sapphire from Rubyvale QLD which was expertly cut in Melbourne by Pebblesprout. We sent the stone to Susan who created this beautiful piece in precious platinum, combining the sharp lines of a flat profile band and square bezel with the organic nature of granulation. This ring has both matte and polished finishes and cleverly leaves clearance either side for another ring to sit flush.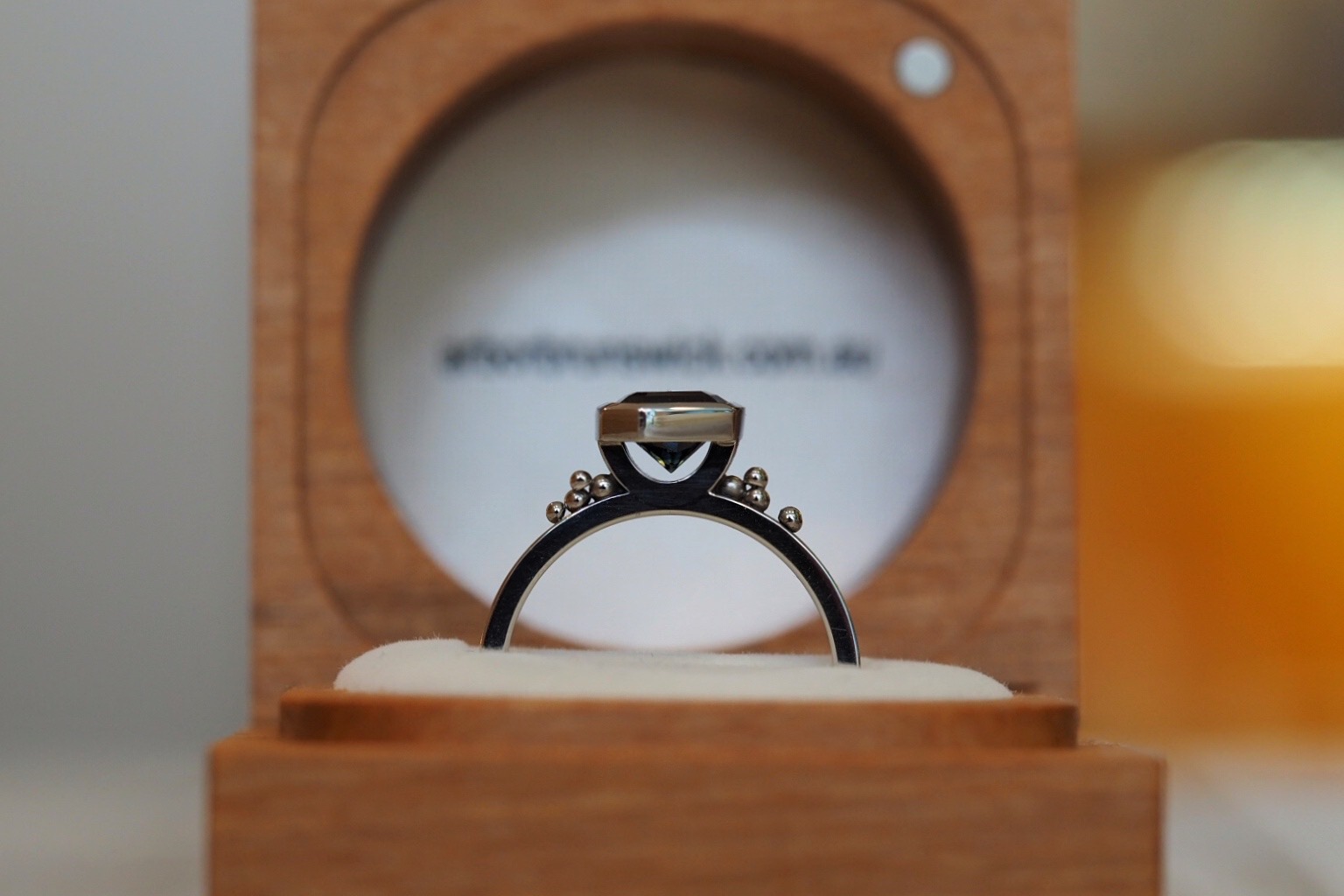 Many of our wonderful artists are able to work with the Arbor team who can design, liaise and source materials to make sure your jewels are perfect for you.
Contact us via our contact page to start the process for your dream ring.
XxArbor