Averyl's partner recently came into Arbor with a view to doing things a little bit differently. Recognising that she would like to choose her own engagement ring, but still wanting to present her with a gift, he decided on a soft dome 18ct yellow gold wedding band by Chris Sherwin.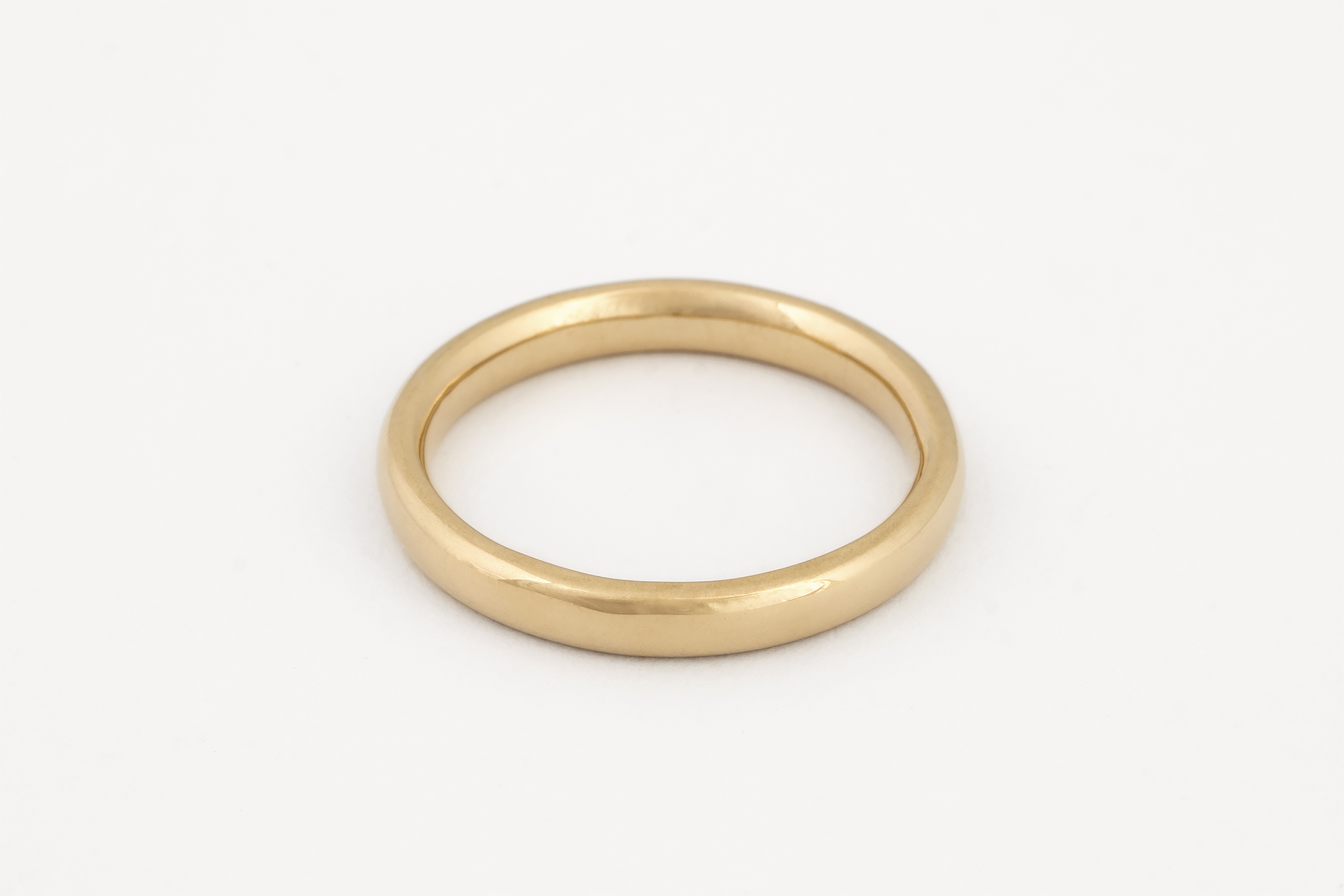 When Averyl returned to decide on her engagement ring, she was drawn to the 'Little Diamond Solitaire' without knowing that they were made by the same artist. The design was modified to include a vivid red ruby rather than a Diamond, the setting in gold to highlight the stones colour and the profile softened to match her band.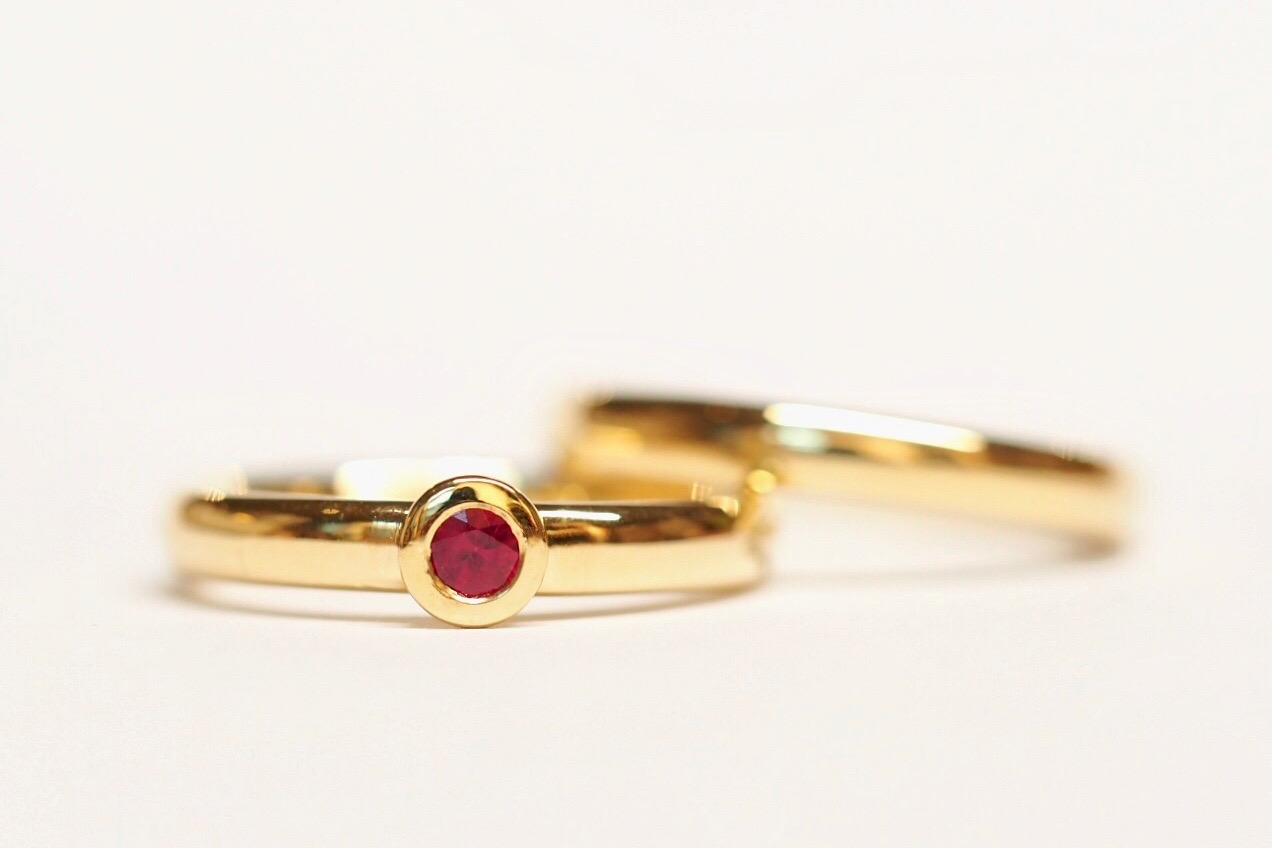 The result was a beautiful pair of rings, perfectly elegant and a surprise proposal while still being able to choose her own ring.
XxArbor